A nice positional attacking puzzle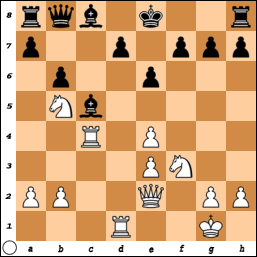 I got this position as white in a game. It was a smith-morra gambit. Black has an extra pawn, superior pawn structure, and the bishop pair. But it's not like black has a great life. White has a significant lead in development. What should white do?
Hidden Text Below - [Show it] - [Hide it Again]
I hope you enjoyed this puzzle and as always feedback is appreciated!