Here we have an Incredibly tactical position --- its a chance to tax our visulization skills....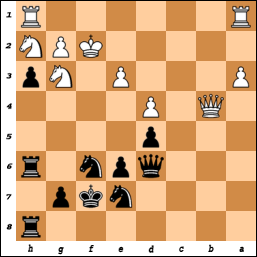 the challenge:- Kasparov is playing Black against you and after some thought, in the final game of the match, Kasparov sacrifices the Queen in a very anti-computer fashion! (Qxg3+)
however, Black missed some tricks white has.... your mission (should you choose to accept it) is to demonstrate (show lines) how Kasparov was wrong about the sac and how you ought to be world champion.
Hidden Text Below - [Show it] - [Hide it Again]
BTW, this position is taken from a corr. game of mine, Kaspy has nothing do with it.