Find the best move (hard)
I would like to make up for my behavior with one of my own beautiful games. No, it did not come from a book. I was white and I made a spectacular move, probably the best move I have ever made.
This came from gooeyjim
Black just played Rd2??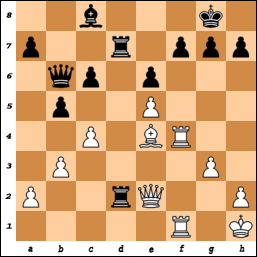 White to play and win
Hidden Text Below - [Show it] - [Hide it Again]