Thoughts whislt watching:
You were very good-humoured about his move 1 mouseslip. I think you sound like you're in a good place psyschologically.
Actually I think I remember the same mouseslip happening a few times in videos on this site - one was by Curtains perhaps, and the other may even have been thechesser? However, don't rely on my memory. I'm going to have to brush up on my Caro-Kann refutation - couldn't remember much about what to do
After he goes ...a6, it seems like he's encouraging you to do what you want-take on c6. This looks intuitively good for you (white)
Diagram 1: After 6.d3 (from the actual game):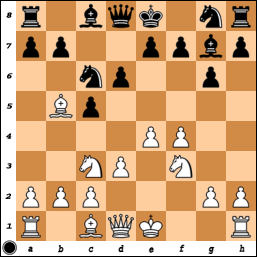 I agree, though Houdini doesn't complain. At least Black will have the open b-file to play with
At 12:20- he goes f5, this looks premature. After e5 he goes d5- things are closing up which looks very good for white's knights.
Diagram 2: After 8.0-0 (from the actual game):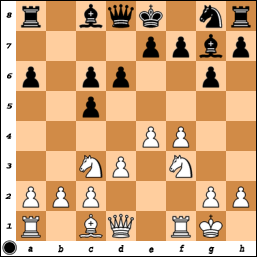 Houdini agrees and suggests e.g. 8...Nf6 or 8...Rb8
At 13:20- what about b3 followed by Bb2? Idea: gum up the b-file and get the bishop out of the way, on a good diagonal.
Hmm, you went Na4, c4. Wouldn't have thought of that at all! Doesn't look bad for white- the knights should be better than the bishops in the resulting position. I wonder what the future holds for that knight.
Diagram 3: After 9.e5 (from the actual game):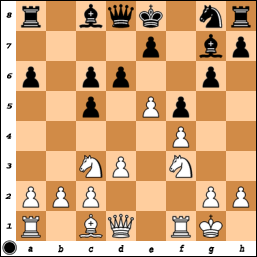 The computer confirms my suspicion that 9...d5 is a mistake, but I don't like the look of it's suggested line 9...Nh6, after which 10.exd6 exd6 (otherwise Black's queenside pawn structure suffers) 11.Re1+ Kf7 12.Ng5+
Diagram 4: After 12.Ng5+ (from analysis):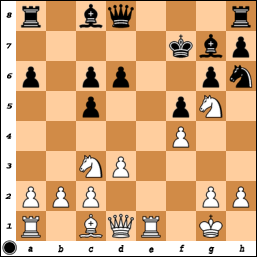 and Black has to retreat his king, restricting the h8 rook.

Diagram 5: After 9...d5 (from the actual game):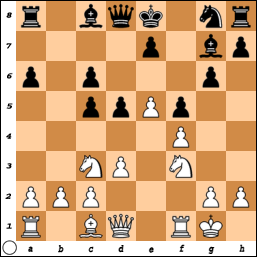 10.b3 is a very decent alternative to 10.Na4 - I just went with what I saw
At 21:00 looks like your strategy of Na4, c4 is paying off!
Diagram 6: After 11...e6 (from the actual game):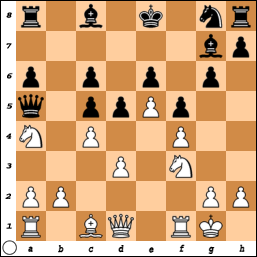 12.Qb3 worked out well, but Houdini finds 12.Be3 Bf8 13.b4!:
Diagram 7: After 13.b4! (from analysis):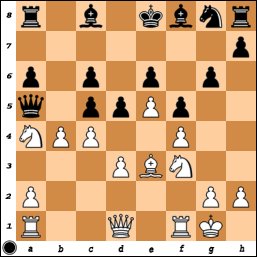 and Black's queen has to retreat, since both captures lose quickly: a) 13...cxb4? 14.Bb6 Bc5+ 15.Bxc5 wins at least a piece:
Diagram 8: After 15.Bxc5 (from analysis):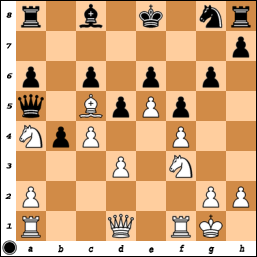 and b) 13...Qxb4? 14.Rb1 Qa5 (14...Qa3 15.Qc2 threatens Bc1, trapping the queen) 15.Rb6 threatens Bd2, again trapping the queen:
Diagram 9: After 15.Rb6 (from analysis):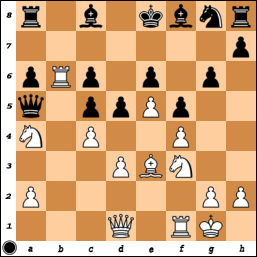 For example then: 13...Qd8 14.Bxc5 Bxc5+ 15.Nxc5 with a very nice position for White:
Diagram 10: After 15.Nxc5 (from analysis):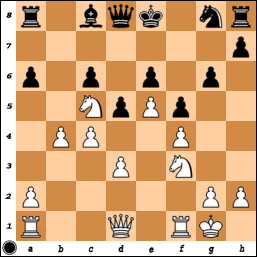 Diagram 11: After 13...Qc7 (from the actual game):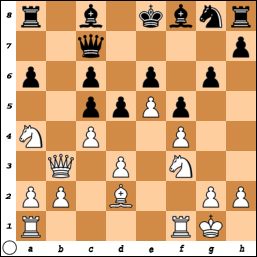 I liked the idea of exchanging queens with 14.Qb6, but Houdini insists this throws away most of White's advantage, suggesting e.g. 14.Rac1, and if 14...Rb8 15.Ba5:
Diagram 12: After 15.Ba5 (from analysis):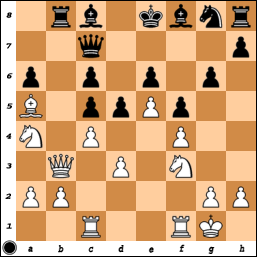 then if 15...Rxb3 16.Bxc7 Rxd3 17.cxd5:
Diagram 13: After 17.cxd5 (from analysis):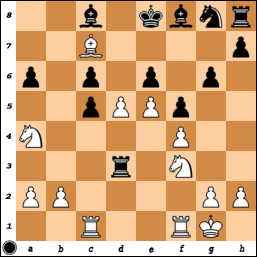 then if 17...exd5 18.e6!
else if 17...cxd5 18.Nxc5
and if 17...Rxd5 18.Nb6
Simple, really =)
At 22:50- why not b3, then you get the c5-pawn for free, don't you? Then again, I guess Rxb2 is fine for white as you get the b-file.
His LS-bishop is pants with his pawn structure. I'm not sure he should exchange DS-bishops.
Diagram 14: After 18.Bb6 (from the actual game):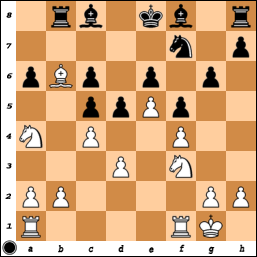 Houdini suggests for Black (instead of 18...a5) the somewhat surprising: 18...Bh6 19.g3 g5 20.fxg5 Nxg5 21.b3:
Diagram 15: After 21.b3 (from analysis):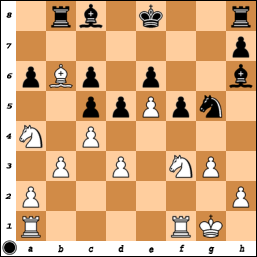 and evaluates this as being ±.

Diagram 16: After 18...a5 (from the actual game):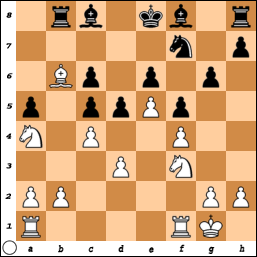 Yes, 19.b3 is a logical move. I wanted instead to encourage Black to capture on b2, as you mentioned.

A nice Houdini line demonstrating the potential perils of capturing on b2 (after 20.Nxc5):
Diagram 17: After 20.Nxc5 (from the actual game):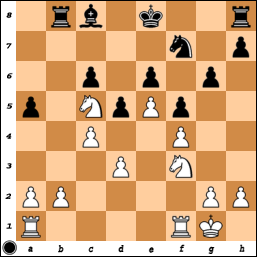 is: 20...dxc4 21.dxc4 Rxb2:
Diagram 18: After 21...Rxb2 (from analysis):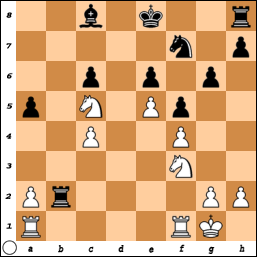 but now 22.Nd4 is very strong, e.g. 22...0–0 23.Nxc6 and if g5:
Diagram 19: After 23...g5 (from analysis):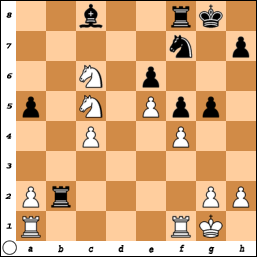 24.Rab1 Rc2 25.Rb8 Rxc4:
Diagram 20: After 25...Rxc4 (from analysis):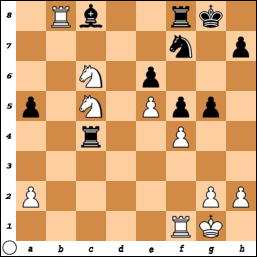 26.Ne7+ and if Kh8 27.Nxe6 Re8:
Diagram 21: After 27...Re8 (from analysis):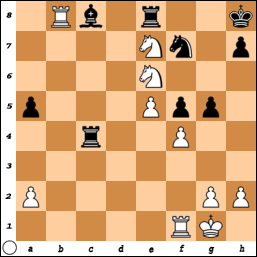 then 28.Nxc8 Rcxc8 29.Rxc8 Rxc8 30.Nxg5 Nxg5 31.fxg5:
Diagram 22: After 31.fxg5 (from analysis):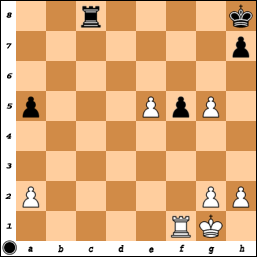 Long variation, wrong variation? Larsen has a point perhaps, but sorry couldn't resist including it =)
At 25- looks like white is just crushing to me. Later he plays Bd7! looks like a good move to me. Idea (I guess) is Nb7.
Diagram 23: After 21.Nd4 (from the actual game):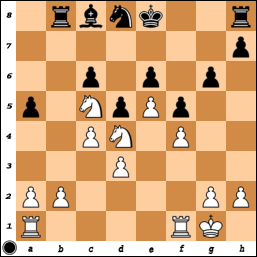 I thought my opponent fought hard in a very difficult position
At 30- I guess you go b4 anyhow- a3 was a good idea (as long as it works!) At 31- oh yeah, as you point out e6 is hanging. Missed that one. Still, it does allow him to trade off his crappy bishop- even if you do win a pawn.
At 33- after you take with the c-knight he instantly captures with the bishop- but did he have c5?
Diagram 24: After 23.Ncxe6 (from the actual game):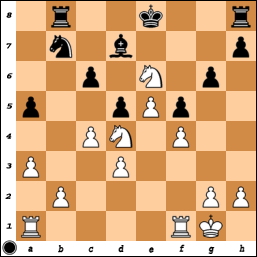 Fortunately for White 23...c5 can be met with 24.Nc7+, but Houdini claims that after 23...dxc4 24.dxc4:
Diagram 25: After 24.dxc4 (from analysis):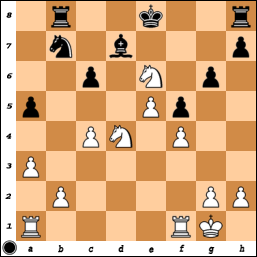 both 24...Ke7 and 24...a4 give Black fighting chances.

Diagram 26: After 22...Nb7 (from the actual game):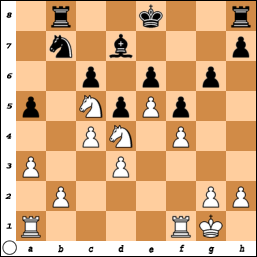 Instead of 23.Ncxe6, Houdini gives a clinical line: 23.Na6 Rc8 24.cxd5 cxd5 (24...c5 25.dxe6) 25.Rfc1:
Diagram 27: After 25.Rfc1 (from analysis):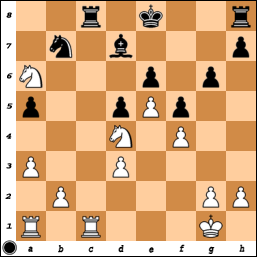 and evaluates this as a winning position for White.
At 34- white blunders the exchange and a pawn and resigns.
Good game.
These were all as the game was playing. They may be stupid/ridiculous, but maybe some will provide food for thought.
Thanks for taking the time and effort - I've enjoyed trying to accurately respond
Cheers,
Sarc