ANNOTATED PGN HERE:
Hidden Text Below - [Show it] - [Hide it Again]
This color designates improvements
6. c4 before O-O is much more common. I'm not sure why.
7. Qc2 A more common move in my database. Both seem fine.
8. cxd5? White, being a true gentlemen, helps free up Black's position while asking for nothing in return! On a more serious note, b3 is theory followed by e4.
12. Bxf6? Forfeiting the bishop without any compensation. After Nxf6, Black develops another piece, and thanks to cxd5, the Black bishop is ready to play.
12. Bf4
Nh5 13. Bd2 Nhf6 14. Rad1= Houdini thinks this is dead equal. I'm not sure how White goes about making progress.
Position after 12... Nxf6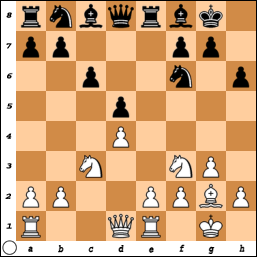 13. e4? Opens the board for Black's bishops while going into a bad liquidation.
I'm not sure what a better plan for White is in this position. The only thing I can think of is a minority attack with a3, b4, b5 making use of White's half open c-file (undermining c6 pawn).
Position after 17... Rxd8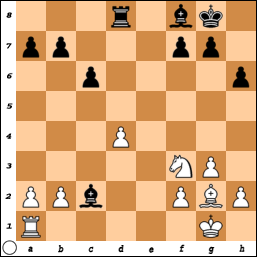 17... Rxd8 Black has two pawn islands and the bishop pair in a fairly open position. White has an isolated pawn. At this point I thought I was strategically lost but decided to play on anyway.
22... Bxf3?
22... Bd5
is definitely better here and I don't see any reason to liquidate right now. I'm not sure how White can improve his position at this point, either. d4 is bound to fall anyway and Black will have a 3-2 advantage on the Queen side.
25.
Re7
is more accurate. f5 26. Rxb7
26. Kf1? A poor move that maybe loses the game? White needs to make counter-play on the 7th rank as quickly as possible. Kf1 doesn't even save the f2 pawn.
29... Rxh2 is also a good move.
Position after 30. Bxc6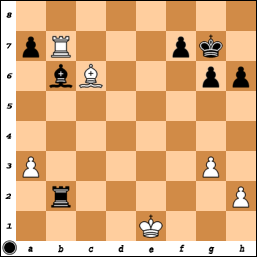 30... Bxa5+? A very bad move strategically. With the rooks on the board, Black can activate his king. The White king is stuck on the first rank.
30... Kf6
Looking at this position with Houdini, I think Black was just winning had he activated his king to the center/kingside and then taken the h2 pawn.
31... Rxb7? Black willingly goes into the endgame with bishops of opposite colors. Even though Black is a pawn up, I now thought I would draw without difficulty.
It's interesting to see that my poor liquidation of the middlegame caused me to be at a disadvantage.
Now it's Black's poor liquidation in the endgame that causes him to lose his winning chances.
38. Be8[/color] Still a draw, but I completely missed the obvious Be4+
46. Bc4 The bishop covers f1 so Black cannot make progress.
Conclusion:
I don't think I am getting bad positions out of the opening because of poor opening theory. My opening theory is not great, but it was a
fundamentally incorrect grasp of the position as well as poor calculating that caused me to play 8. cxd5? and 13. e4?
So I am not too hard on myself, I'll say that I am glad I kept fighting in what looked like a terrible position around move 18.
I'm also fairly happy with how I played the ending once each side was down to two minor pieces and especially after each side was down to bishops of opposite colors.
It took multiple endgame errors by my opponent just so I could draw and I can't expect to be handed so many gifts against stronger opposition.
As always, comments and criticisms greatly appreciated.