tunaficiency wrote:

hey hey pretty extensive thanks a lot for this katar it is much appreciated
a friend has just leant me danish dynamite so much studying needed i fink.
Do you use this in slow games and do you think its possible to progress much beyond your level with this opening ? thanks again and happy new year
The lines with Nxc3 (including Goring gambit) are simply equal. The old video Dashing Danish, or the book Gambiteer1 are more user-friendly than Danish Dynamite in my opinion. Rybka says e4 e5, d4 ed, c3 dc, Nc3 is EQUAL [+.02]. Gambiteer1 covers this line which was an old Alekhine favorite!
Rybka says e4 e5, d4 ed, c3 dc, Bc4 cb, Bb2 is [-.40] so a lot of compensation for 2 pawns, but not quite full. Dashing Danish covers this one.
There are a couple forced EQUAL endgames that you can prepare. As a practical matter, most good players will go straight for these endgames as they are recommended in books. But
white is NOT worse
.
1.e4 e5 2.d4 exd4 3.c3 dxc3 4.Bc4 cxb2 5.Bxb2 d5 6.Bxd5 Nf6 7.Bxf7+ Kxf7
8.Qxd8 Bb4+ 9.Qd2 Bxd2+ 10.Nxd2 *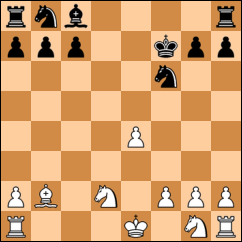 DEAD EQUAL
BTW, 7.Nc3 is an interesting idea of Jonny Hector instead of going to the forced endgame.
1.e4 e5 2.d4 exd4 3.c3 d5 4.exd5 Qxd5 5.cxd4 Nc6 6.Nf3 Bg4 7.Be2 Bb4+ 8.
Nc3 Bxf3 9.Bxf3 Qc4 10.Qb3 Qxb3 11.Bxc6+ bxc6 12.axb3 *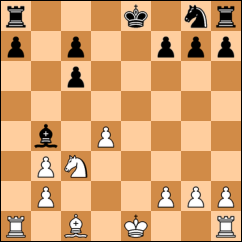 DEAD EQUAL
Although these positions are equal, the first one is not drawish due to the imbalances in the pawn structure. Even the 2nd one is not too boring. So it's ironic that your preparation of this crazy gambit might actually force you to learn some endgame strategy!! People think they are shutting down your fun, but if you prepare and look forward to these endgames the benefits will last far longer than your fling playing the Danish gambit.