Yo Zibbit,
Just before the video ends is the position-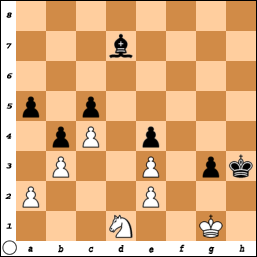 It's interesting, having forfeited the f2 square it doesn't matter whether it is White or Black to move- White's completely lost in Zugzwang I think.
I see how it is frustrating when you're treated in a condescending way, especially because you come across as such a gentleman in your videos. More than your chess talent, it's the way you handle yourself where you've gained my respect.
I want to point out though that at least from an amateur perspective, his position in the ending looked better and the fact you made a draw seems like an act of witchcraft more than anything else (to steal a word or two from a famous quote on Fischer). Your endgame play was very, very, impressive.



_________________




I learned chess from Grandmaster Flash.



Image courtesy of

Bradu

of the UG!